Local SEO Services let you improve your ranking on Google and other search engines on the internet. Why increase your ranking? Because it helps your prospects find your website. For most consumers, your website is your point of contact, and your business. So, if they can't find it, you don't have an audience. On the flip side, when your ranking is high, you get more traffic, your website shows up on the first screen of the search engine result and customers are more likely to click on it.
So, how do you get there? By deliberately practicing SEO techniques, a service that your local SEO company offers. These techniques help search engines find your website more readily than the rest.
Keyword Research
One of the deliberate practices that your local SEO company will deploy is keyword research. Here, they will create a list of keywords and phrases to optimize the page content. This list contains keywords that people mostly use for searching your product or service. You are free to brainstorm what these keywords and phrases would be, or use online tools to come up with the list. Some of the tools like wordstream.com are more popular than others.
Using keywords to match your business or website theme will bring potential customers to your website, is what we learned so far. To explain it even further, suppose you specialize in website design, then keywords such as web design, website design, HTML and PHP will bring more customers your way. And if you are a consultant, use consulting service, consultant or independent contractor to your keyword list. Almost all words should relate to what you do or offer. The idea is to create a list to differentiate yourself from the pack.
Best Content
Another practice used by your local SEO services is writing the best possible copy of the content. Here, the writer writes the content for your website by giving much thought to the flow of the content rather than mere keywords and phrases. All the effort goes into writing about the subject, and if it's about a particular topic, then the right keywords will be included naturally. The final content is something that you are enthusiastic about and want to share.
Keyword Selection
This step involves selecting keywords and phrases from the keyword list that you have created in the beginning. Go back to that list and insert some of them into the copy wherever appropriate, and lo and behold, you now have the search engines looking out for your website. However, make sure that the style, tone and meaning of the content is not disturbed. Do not insert the keywords if they are disrupting the flow of the content.
Meta Tags
Meta tags are nothing but HTML codes specific to the pages on your website. Meta tags are invisible to viewers as such. However, the search engines can easily find them and use them to rank your website accordingly. A few important meta tags that are customized according to the search engines' needs are title and description tags. The title meta tag is what your prospects see on the top of the browser window when they visit your website. This is also the words seen in your bookmark list. Did you forget to insert strategic keywords for your title or description tags? Expect the search engines to forget about your website as well. Then there are rules for how many characters should go into these tags. Anywhere from 5 to 7 words are ideal for title tag. When the search engine displays results, your prospects get to see the description tag as well. This is what identifies your business, communicates about what you offer and who it is intended for. Again, incorporating strategic keywords clearly in the description will make your website rank high.
Mobile-friendly
Everyone is using mobile devices for browsing or shopping now-a-days. Unfortunately, many mobile websites contain inadequate content than their desktop counterparts. On the other hand, Google and other search engines are relying heavily on mobile content for website ranking since most people use mobile devices. Moving forward, there will be a time when the search engine algorithms are using only mobile devices to come up with strategies. The solutions? Building a responsive site. This means creating a website where the content and the way it's displayed is same across all mobile devices, laptops or other gadgets with screens. Additionally, you may want to adjust features to accommodate mobile searchers. How about including voice search features since voice searches are becoming more and more popular these days? This means rethinking your SEO approach which your local SEO services company is well-versed with.
Pay-per-click or PPC Ads
Just like other strategies mentioned above, using ads is just as important to rank your website high up in the results. PPC ads can be used anywhere that you find relevant so as to attract customers interested in the product or service you sell. Customers will see your ad because they used keywords that you used as a part of the ad. Their social media pages popped up ads from your business because they indicated interest in the product similar to yours. You may not know where the ad will end up but social media sites do. Your job is to take advantage of the opportunities presented to you through PPC ad service from your local SEO services company.
Last But Not Least – Local SEO Services
If you have leveraged SEO strategies efficiently, then you are sure to get a lot of coverage, attention and sales, through your own website, social media sites and other websites. If not, you may get click-through actions void of sales. What you need to do at that point is conduct a review of your marketing, sales, and most importantly, keyword strategies. Additionally, you can monitor other metrics, such as website traffic, inquiries and actual sales, provided by your Local SEO service provider. You can also determine when your prospects are most active on social media sites, and when most click-through actions are performed.
Most people, depending on the region they live in, engage with friends and family on Facebook and other media sites in the morning. Ad strategy involves coming up with one type of message for the morning crowd and another type for the evening or night-time crowd. A video ad sounds appropriate for the evening crowd as this is the time when people sit and relax to watch videos. Placing keywords in a high-visibility area such as your homepage or at the top of the landing page works well. Remember that, nevertheless, your website will be a work in progress as new content add up, new strategies get deployed and people are looking for new things all the time.
Complete for a Free SEO Analysis!
About us
We are an internet marketing company with the expertise to help our customers get the best results in several key areas.
Request your free quote
We offer specialized digital marketing services that help businesses like yours rank highly in order to compete for the top positions in the search results — even in a highly competitive market.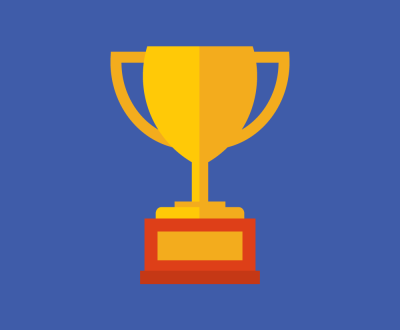 With the latest Internet marketing innovations, it is easy to be perplexed…