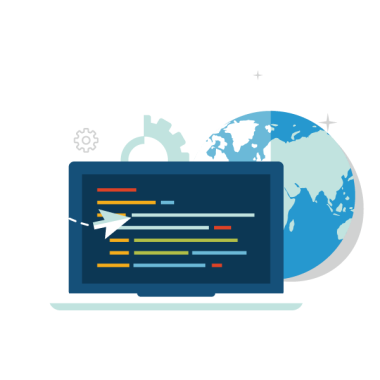 Web Development Vancouver
Learn about us and web development in Vancouver for businesses large and small that's creative and based on proven marketing strategy and tactics tailored for the digital landscape.
Good web development in Vancouver is about having a wide variety of skills and tools. That's why we works with only professionals with the experience and education in media, web design, marketing and other online services needed to put websites on the Internet map
When it comes to web development, we're not talking just practical elements like search engine optimization and social media. We're talking cross-browser debugging, building layouts and understanding the fundamentals. This field is about knowing the difference between web development and web design.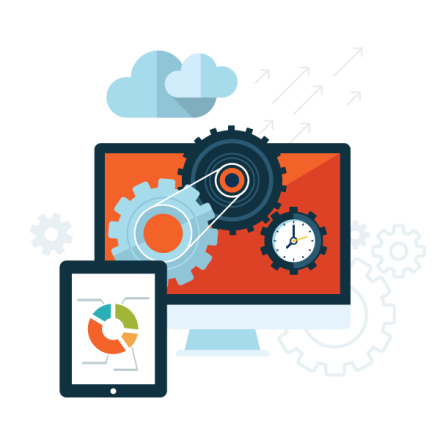 Web Development in Vancouver
As you can see, there's far more to it than putting together content and throwing up a web presence. We strive to educate our clients on the intricacies required to design a custom online persona that is unique and affordable. We're proud to say that we meet and exceed expectations on every project. Our portfolio consists of company after company that knows working with us is going to be a creative interaction focused on support of the user experience in order to maximize reputation and highlight products and services.
Web development is about constant learning in an ever-evolving technological world. And when we're not working directly with you, that's what we're doing, looking to find the next step that takes web development in Vancouver to a new level.
It's time to take advantage of our services that make searching and finding your business on the web as easy it gets. Contact us today.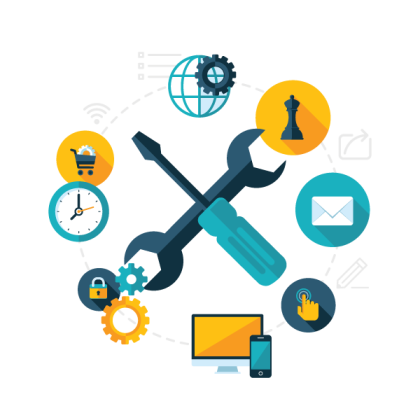 Tell us about your project
Let us help you get your business online and grow it with passion
"For those of us who don't get it, but want the most from it, and for those of us who do and know we want the best; Bryce and Local SEO make it easy to understand and hassle free. Friendly, knowledgeable and professional guidance paired with the best search engine optimization solutions. I would highly recommend Local SEO to any of my friends and colleagues looking to get noticed and boost their business." Jemal Jones
Personal Trainer
"Our company saw a distinct increase in our organic growth after recruiting their SEO experts . His detailed research of key word placement for our website along with his restructuring of our content made the immediate impact. In addition to his expertise Bryce demonstrated a high level of professionalism in all our meetings and correspondence. He is always prepared and knows how to effectively assist anyone, it is without hesitation that I would recommend Bryce and his team to any organization." Christina Wong
Aedis Appraisals
"Bryce guided me through the SEO / website process with ease. He was invaluable and attentive to my stringent requirements. Most of all, he delivered! Thank you Bryce" Anthony K.
Fitness Trainer
"Bryce Wickstrom is a conscientious business owner who responds quickly to questions or requests. He is very knowledgeable and knows how to apply that knowledge to improve website and project statistics. Bryce has helped us by providing suggestions of various SEO options that we didn't even know existed. He is constantly trying to find new ways to increase website traffic and keeps abreast of new innovations and changes as they occur." Nadene Tipper
Agent for RE/MAX Costa Rica
"I have been working with Bryce for 2 and a half years. He has done everything from build me an awesome website, continuing to manage it, to keeping me on the first page of my highly competitive mortgage industry. I have recommended his services to many people that are also happy with their results." Grant Powell
CEO - Alternative Mortgage Financing
"After being left high and dry by my third so called "website designer" I was introduced to Bryce. Since then, he has rebuilt my site and made Shazcor the number one wallpaper installation company in Vancouver. I never leave reviews but wholeheartedly endorse their SEO experts . They have increased my revenues exponentially." Khuram Shazad
Shazcor Modern Wallpaper
"We recently contracted their SEO experts to perform SEO on one of our company websites that handles Real Estate. Bryce and his team presented us with a clear proposal and a fair price so we contracted him. We are so far happy with their service and have already recommend them to a few of our peers." Daniel Fawcett
Director of Marketing - RE/MAX Ocean Village
"Love this company! If you need a website for your business I would chose this one. After getting Bryce to design and mange our website's SEO, we have noticed a big difference in how many potential clients contact us." Jennifer Gunson
Marketing - Euro Canadian Construction Corp.
"Bryce built me a new web page and optimized it for me. I am very happy with the results, and would recommend SEO Vancouver to all my friends." Brian Ross
Real Estate Agent