Included In All Lead Generation Packages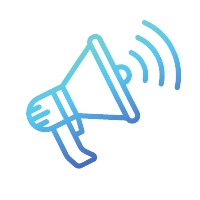 Advertising Campaign
Using Facebook or Google, we will build an advertising campaign designed to target your ideal audience and generate leads consistently every month.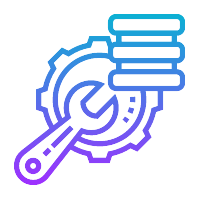 Campaign Optimization
Our team will monitor each campaigns' performance to ensure that we remain within the KPI's (Key Performance Indicators) set and will continually optimize each campaign for optimal performance.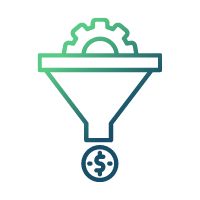 Funnel Build
Each campaign build also includes a custom funnel built to convert and capture leads. This includes a landing page and a thank you page designed to get leads to take action.
Advertising Management (Prices in CND)
**Pricing is NOT inclusive of ad spend. $20/day minimum is recommended for Facebook advertising packages. $60/day minimum recommended for Google advertising packages.
Build Your Package!
Step One: All packages start with our Basic Package. This is a great solution for businesses who are looking for affordable lead generation. We build a Facebook campaign and funnel from start to finish as well as provide ongoing monitoring and optimization of the whole campaign.  It is ultimately up to you to call and follow up with your leads. We can integrate with any CRM that connects with Zapier.
Step Two: Select from our available Add-Ons to enhance your service for your client. With the follow up add-ons you will be provided an account in Lead Connect. The descriptions of each add-on are as follows.
Basic Follow Up - We will build an automated lead nurture campaign in Lead Connect consisting of 3 SMS and 3 Emails to connect and engage with the leads.
Enhanced Follow Up - We will design and implement an enhanced follow up sequence. This includes up to 10 total phone related touch points such as SMS, automated phone calls, and voicemail drops. Along with this we will create a 6 step email follow up sequence.
Online Calendar - Using the Lead Connect calendar system, we will provide a calendar booking link in your sales funnel, and/or in their follow up automations to encourage leads to self-book appointments. This will also include automated appointment confirmation and reminders to reduce no-show appointments. An online calendar is included with the Enhanced Follow Up package.
Step Three: (Optional) If you don't have a solid sales and follow up system, we recommend adding on an appointment booking service. This is a team that is dedicated to calling leads all day every day to book appointments for businesses across all kinds of industries. Pricing varies as we work with multiple appointment booking vendors depending on the industry, and each vendor has their own pricing. Please contact us to discuss your clients appointment setting needs.
Please note: Some form of online calendar is required in order to add appointment booking services. You can utilize a system such as calendly, or utilize our calendar add-on.
What Does "Campaign & Funnel Buildout" Include?
We build out an entire advertising campaign inside of either Facebook or Google that targets your ideal audience. We will create the entire ad campaign and landing page.
Important Note: All packages are billed to you monthly and every campaign has a one time setup fee of $500. Minimum ad spend on a Facebook campaign is $20/day and the minimum ad spend on a Google campaign is $60/day.