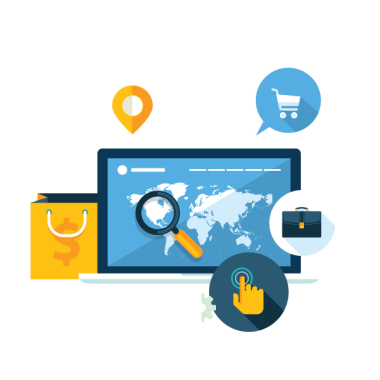 Local SEO Company in Vancouver
Today your customers are searching for your products and services online. Our Local SEO Company is about bringing customers through your doors.
Today's consumer looks for products or services almost exclusively online. Our Local SEO Company focuses on increasing the visibility of your website for the local, geographically modified keywords your potential customers are actually using, allowing you to reach your target audience. Local SEO isn't new, but there are some old tricks you can do right now to help you with your rankings.
What Is Search Engine Optimization (SEO)?
Why Vancouver Businesses are in Competition for Online Rankings
Your Vancouver competitors are in a struggle for rank because it dictates if the online consumer finds them or not. What's even more interesting is that your rank changes with the smallest alteration made to your online brand. The web was once an ideal place to go when marketing a business as a one-man army. Those days of coders hacking—cheating—the system no longer exist. Instead, consider that your competitors are succeeding due to professional optimization.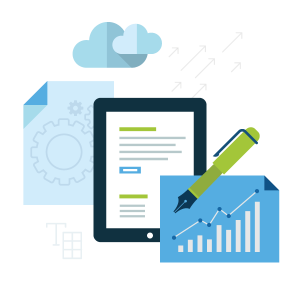 Taking your location into account means you need to portray your business as Vancouver's very own. Setting you in a specific region, as your brand is seen via the web, is what local SEO does. It isn't important that billions of people are using the web right now. If you don't rank locally, you won't appear in the eyes of a local searcher.
The Well-Thought Plan You Have
The modern urgency to rank for local keywords doesn't stand without some solutions for you. Top agencies mastered local SEO since it was made into a lead-ranking factor. You don't have to conjure up a strategy of your own nor replicate what others have mastered over decades. The SEO professionals who build websites and online brands also build local credibility. Your credibility in local search is built with the following:
Local SEO Services:
Yes, you specifically need local services to enhance your local presence online. Common SEO won't help you to rank over local competition. The strategies of local SEO create a microcosm that stands apart from all online marketing. You need creatives who study, invent and lead local-SEO campaigns.
A Local SEO Company:
Finding the local services you need should start with looking for a local SEO company. Since search engine optimization can be an umbrella term for many tactics, what's developing under "locality" is creating an industry of its own. These companies are where you'll find professionals who're the best at getting brands to appear in local search.
Wait, How Does Local SEO Actually Work?
Local SEO is effective because optimizing for location will lead Google to examine your brand across the entire internet. What happens as a result is a confirmation that search engines make regarding location. As other businesses lack local SEO, your brand gets recognized for being optimized via an address. Local SEO works by reminding the internet of your physical place. By uploading your contact information in a strategic way, the searches your consumers make will lead to your physical store.
Can Local SEO Get Me On The Front Page of Google?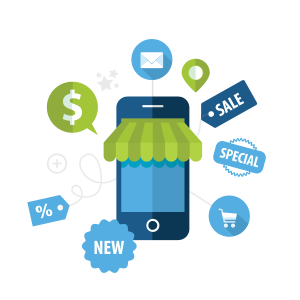 Yes, ask yourself about how often you find Google Maps in the searches you make. More than half of all search results provide information on location—without people evening asking for such. All search engines exist to give their users helpful information. Google, however, can't relay information that it doesn't have. If content is uploaded to help online users, it has the potential of getting on Google's front page. Consider starting this endeavor with the following services:
Content Marketing
The first page of Google is designed to capture new content. Content marketing isn't so much about "how good you are" as it is about how consistent. Consider organizing a content strategy that delivers content about Vancouver. Talking about your locality is a good way of stating your relative importance to a region. Content marketing enables us to speak to search engines though we're writing to please a human audience.
Keyword Research
Keyword research gives you the power to connect to your consumer based on the language they use. As a resident, you're aware of certain landmarks or common terminology that no one but those in your community use. It takes time to fully examine a local market when duplicating their culture and speech. The work is worth it, however, for keywords are the basic units of language used by search engines.
Google My Business
Google My Business (GMB) is the most influential profile that an SEO agency can create for your online brand. Through GMB, you have options to optimize for location. More importantly, when optimized via this Google service, your location is portrayed as a top-ranking factor. This means that you get priority when readers need to find something in the Vancouver area.
Schema Markup
Schema, which is an HTML-tagging algorithm, allows us to tell Google exactly where you are and why that matters. The best marketers boost your local rank one step further by speaking to the search engines via schema. Though most engines do collect data about your brand, they don't define your business in the process. Through schema, a professional can convey the street, people and product you relate to.
Why Local SEO Is Necessary for Businesses Today
Over 40% of searches result in local data because Google knows that people rely on location as much as they do on the web. With other businesses working with marketers for local optimization, you certainly need to consider this boost also. The challenge before you is the work; local optimization isn't activated simply because you have an address. You need professional help. Here are some examples of what marketers can do to optimize your local brand online:
Web Development: The way your website appears and is navigated boosts or reduces your online rank. Websites are also portals of information, so marketers use them to load the web with local terms that relate to your business. The web then ranks you for those local terms.
Pay Per Click: Advertising is intricate when keywords are used to set your cost and dictate who your audience is. Marketers use pay-per-click advertising to confirm that you are actually who and where you say you are. Additionally, ads are targeted to a specific consumer in a specific location.
Consultancy: As marketing professionals, we offer consultancy because we don't expect you to know it all. Ranking for a specific location calls for intricate strategies that inexperienced people just can't devise without industry knowledge. That knowledge must then be tested with years of experience. Consultancy can shorten your learning curve while giving you local results online.
Make That Difference in Your Business Now
Technology changes fast, so don't get left behind as your market uses local SEO. The process is simpler than you might think, for a professional walks you through the steps and then does the work for you. Start that process today. Put the worries behind you, and optimize your business for more sales and human traffic.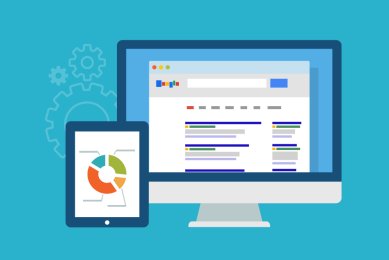 First page of Google for 9 competitive local industry keywords.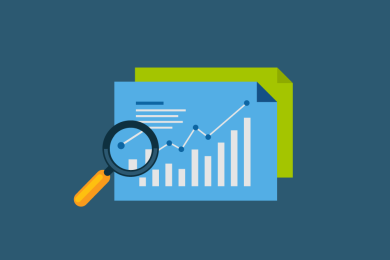 Change In Traffic From Start Of Project of 514.22% generating a number of new…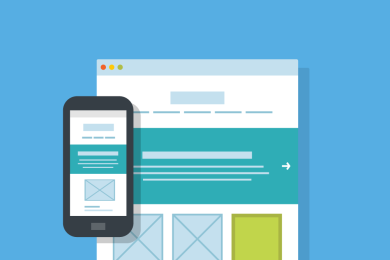 It's important that your site "responds" by scaling itself to the device its being…
Tell us about your project
Let us help you get your business online and grow it with passion
"Bryce Wickstrom is a conscientious business owner who responds quickly to questions or requests. He is very knowledgeable and knows how to apply that knowledge to improve website and project statistics. Bryce has helped us by providing suggestions of various SEO options that we didn't even know existed. He is constantly trying to find new ways to increase website traffic and keeps abreast of new innovations and changes as they occur." Nadene Tipper
Agent for RE/MAX Costa Rica
"We recently contracted their SEO experts to perform SEO on one of our company websites that handles Real Estate. Bryce and his team presented us with a clear proposal and a fair price so we contracted him. We are so far happy with their service and have already recommend them to a few of our peers." Daniel Fawcett
Director of Marketing - RE/MAX Ocean Village
"Love this company! If you need a website for your business I would chose this one. After getting Bryce to design and mange our website's SEO, we have noticed a big difference in how many potential clients contact us." Jennifer Gunson
Marketing - Euro Canadian Construction Corp.
"I have been working with Bryce for 2 and a half years. He has done everything from build me an awesome website, continuing to manage it, to keeping me on the first page of my highly competitive mortgage industry. I have recommended his services to many people that are also happy with their results." Grant Powell
CEO - Alternative Mortgage Financing
"After being left high and dry by my third so called "website designer" I was introduced to Bryce. Since then, he has rebuilt my site and made Shazcor the number one wallpaper installation company in Vancouver. I never leave reviews but wholeheartedly endorse their SEO experts . They have increased my revenues exponentially." Khuram Shazad
Shazcor Modern Wallpaper
"Bryce built me a new web page and optimized it for me. I am very happy with the results, and would recommend SEO Vancouver to all my friends." Brian Ross
Real Estate Agent
"Our company saw a distinct increase in our organic growth after recruiting their SEO experts . His detailed research of key word placement for our website along with his restructuring of our content made the immediate impact. In addition to his expertise Bryce demonstrated a high level of professionalism in all our meetings and correspondence. He is always prepared and knows how to effectively assist anyone, it is without hesitation that I would recommend Bryce and his team to any organization." Christina Wong
Aedis Appraisals
"For those of us who don't get it, but want the most from it, and for those of us who do and know we want the best; Bryce and Local SEO make it easy to understand and hassle free. Friendly, knowledgeable and professional guidance paired with the best search engine optimization solutions. I would highly recommend Local SEO to any of my friends and colleagues looking to get noticed and boost their business." Jemal Jones
Personal Trainer
"Bryce guided me through the SEO / website process with ease. He was invaluable and attentive to my stringent requirements. Most of all, he delivered! Thank you Bryce" Anthony K.
Fitness Trainer